You log into your Facebook at the day and there's a couple of birthdays.
In order to risk writing the wrong thing, or perhaps committing a social media faux pas by not writing anything at all on the wall of the birthday boy or girl, one thing you can do is post a cool card.
Choosing the right digital birthday card one that reflects the interests of the person whose birthday it is, is a nice gesture that everyone appreciates. Here are some ideas:
1. The WFMU Melody Card
WMFU is an experimental radio station based out of New York. One such record is a playable cardboard birthday card from the 1950s.
In addition to a picture of the record, there is a link that opens an audio player and plays a birthday ditty with quintessentially cheesy 1950s lyrics.
2. Giphy
When they're done right, GIFs can be super cool.
The link we've provided here is a GIF that's been pulled from the highly popular alt-comedy series Arrested Development, but if you type happy birthday into the GIF library giphy.com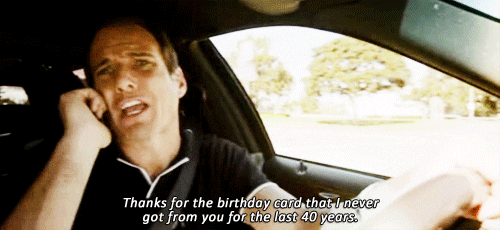 There's lots of different birthday themed GIFs and you're sure to find one that's appropriate for the person on your feed who's moving forward a digit in the age game.
3. Singing Cats
If the internet has taught us anything over the years it's that people can't get enough of cute cats.
So if you're not sure what birthday e-card to post on someone's wall, then this youtube video is a really safe bet.